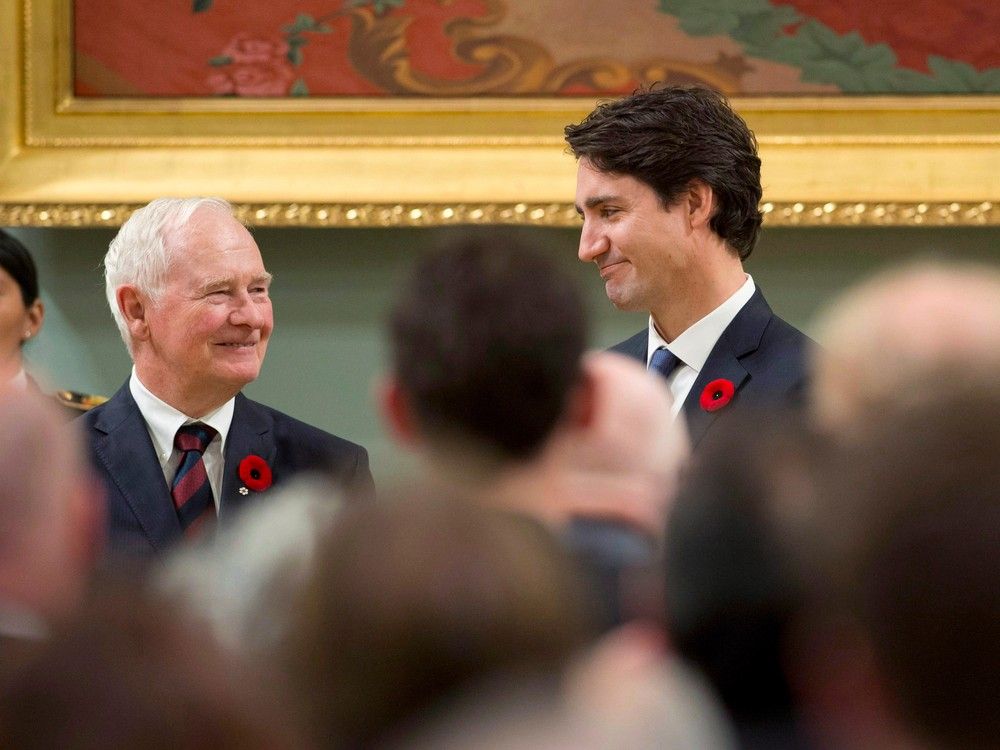 Article content
Much fuss has arisen over the naming of David Johnston as the special rapporteur on election meddling. He's partisan; no, he's not. The appointment will taint the office of the Governor General; no, it won't. He'll be tough on the government in order to be seen as objective; he'll go easy on the government because he's the prime minister's friend. And so on.
Article content
It's a nice example of the exquisite sleight of hand now underway. Justin Trudeau's strategy since the start of the China electoral interference discussion can be summed up thus: delay and deflect. Naming Johnston accomplishes both goals.
First, appointing a special rapporteur to determine whether a public inquiry should be held — a position whose terms of reference are still muddy — means weeks, more likely months, will pass before any decision will be made on said inquiry. And even a week — certainly a month — is a very long time in politics.
At this moment, the public seems seized with the file. How much did China meddle? Is the integrity of the electoral system truly in jeopardy? To what extent did one party benefit? Are other countries involved? How much did Trudeau know? Is the opposition tainted? Why was no action taken on previous reports about interference? Is the problem just at the federal level, or, as recent news from Queen's Park suggests, should we be concerned about provincial politics — perhaps even municipal elections?
Article content
Months from now, however, when Canadians have turned their attention to other vital matters, concern over these questions may wane — or we'll simply be sick of the squabbling. By that point, whatever the special rapporteur says may excite considerably less passion than people feel right now. The problem will still be important, Johnston's conclusions will still be highly relevant, but election meddling may no longer be a priority for ordinary people trying to pay the bills.
That is the strategic thinking behind the unnecessary step of creating a rapporteur.
But second, the roiling arguments about Johnston himself also help the prime minister's cause. Our collective focus suddenly is on the character of the appointee, not on the issue of what China may have done or how the Liberals have reacted. PMO obfuscation — for example attempts to keep a key Trudeau aide from talking to a committee on this topic — have been overshadowed by debates over the genial Mr. Johnston himself.
Delay, deflect, delay some more: all time-honoured political strategies. And again, Justin Trudeau proves himself a master.