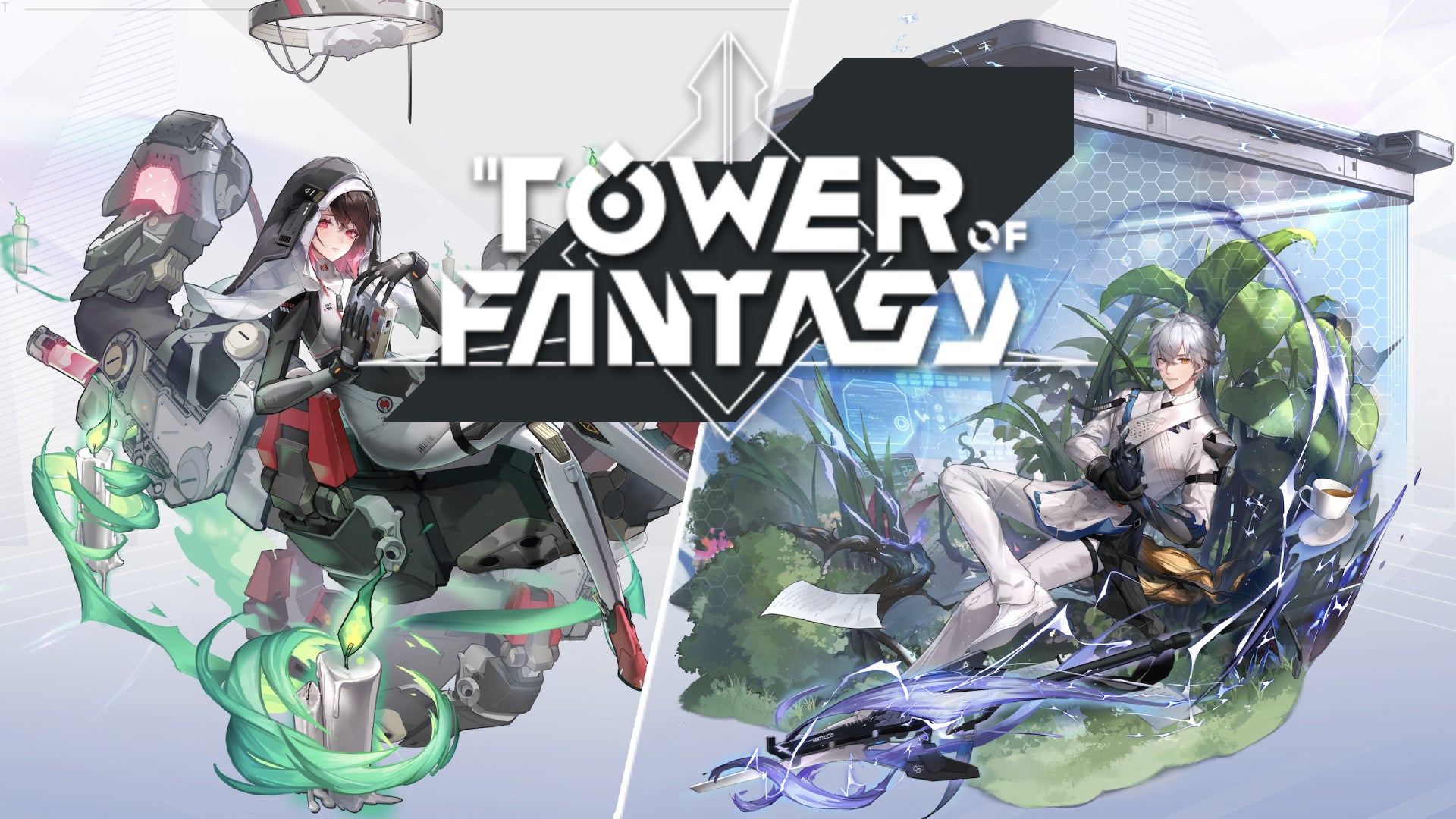 You've probably heard of Tower of Fantasy: the free-to-play MMO launched back in summer 2022 and immediately found a niche with players craving some sci-fi action. Then, in October 2022, the game launched on Steam alongside update 2.0 (Vera), and has since enjoyed a regular campaign of updates and content drops, allowing its loyal legion of fans to settle into a world that constantly changes and evolves.
Now, with the latest update – Mirafleur Moonshade – the bustling city of Mirroria has been given a makeover and expanded to more than twice its original size, boasting new content, more activities for players to engage in, and a deeper world to sink their teeth into. Whether you want to go out and get stuck into battles or take a break from the adventuring to play cards, race cars and revel in the local culture, this newly embiggened city has everything you need.
Here's why you need to check out Tower of Fantasy's 2.2 Mirafleur Moonshade update now, if you're even the slightest bit curious about the game.
A massive new area to explore
After the cyberpunk city of Mirroria was first introduced in the Vera expansion, the sprawling environment has continued to grow. And now, the bustling city is the main focus of the Mirafleur Moonshade update.
With more density, more activities to engage with, and more graphical wonders to absorb, even if you've spent hours in Mirroria… you're going to want to visit again.
New areas you can check out per the newest update include: Miramoon Street, Treasured Garden, Aquaria Palace, Cool Paradise, the Entertainment Center, Future Tower, Star Apartments, the Mirafleur Hall Guest Room, and The Oasis Club.
And then there's the nightlife: as you can see in the trailer above, Mirroria's famous singer is here to bring you to experience the new district (if going out and partying is your thing). Even if you prefer just looking at the floating lakes of Suzhou Pingtan and taking the world in slowly, though, Tower of Fantasy has you covered.
Street racing, club parties, and more will be available in-game from December 22.
New characters to discover
Mirafleur Moonshade introduces two new Simulacrum (characters) to the Tower of Fantasy roster. These new characters are Lyra, the current director of the Maidelin Foundation, and Tian Lang, a plant-loving but powerful Executor from District 7.
Lyra fits well amongst the characters in the game so far, and offsets the bubblier characters well: she is cold, mature, keeps to herself, and focuses on what she deems the most important matters. But she also has a softer side, too. You have to when you moonlight as Mirroria's youth centre Special Counsel, after all. So don't write her off as too cold until you've seen all facets of her personality.
Tian Lang, wields a devastating Thunderbreaker spear, and needs to wear special gloves in order to handle it properly. "While his true strength is unknown, Tian Lang is considered a hidden gem of District 7," says the game's developer, "and his superpower is waiting to be unleashed when Mirroria is in real danger." Power-hungry players take note.
More end-game content
Any MMO lives and dies on its end-game content, and Tower of Fantasy knows that. That's why Tower of Fantasy's two most recent updates introduced huge new regions, massive new bosses, and a full-on battle royale mode, among many other additions, to keep players interested as they wait for the next in-game content drop.
The new update plays into this high-end sensibility, too, since the Mirafleur Moonshade update offers various new pursuits for endgame players, including the Abyss Mode. Here, players above level 80 can consume void energy, clear monthly instances, and acquire the latest equipment materials. If you want to look and play the best you can, you're going to want to head to the Abyss – it's where all the best players gather.
If you're unfamiliar with Tower of Fantasy, the game is a packed multiplayer, shared world adventure that is set in the far future. Humanity has settled on a new planet, Aida, and discovered a radioactive material called Omnium on a passing comet. Seeking to harness this power, that eponymous Tower of Fantasy is constructed – but, of course, nothing goes to plan.
An Omnium explosion devastates Aida and wipes out much of the population. Sensing an opportunity to establish control and provide for a scarred public, the scientific institution of Hykros emerges and erect 'suppressors' which counteract the radiation. Hykros is opposed by a shadowy group called the Heirs of Aida, which wants to end Omnium research for good.