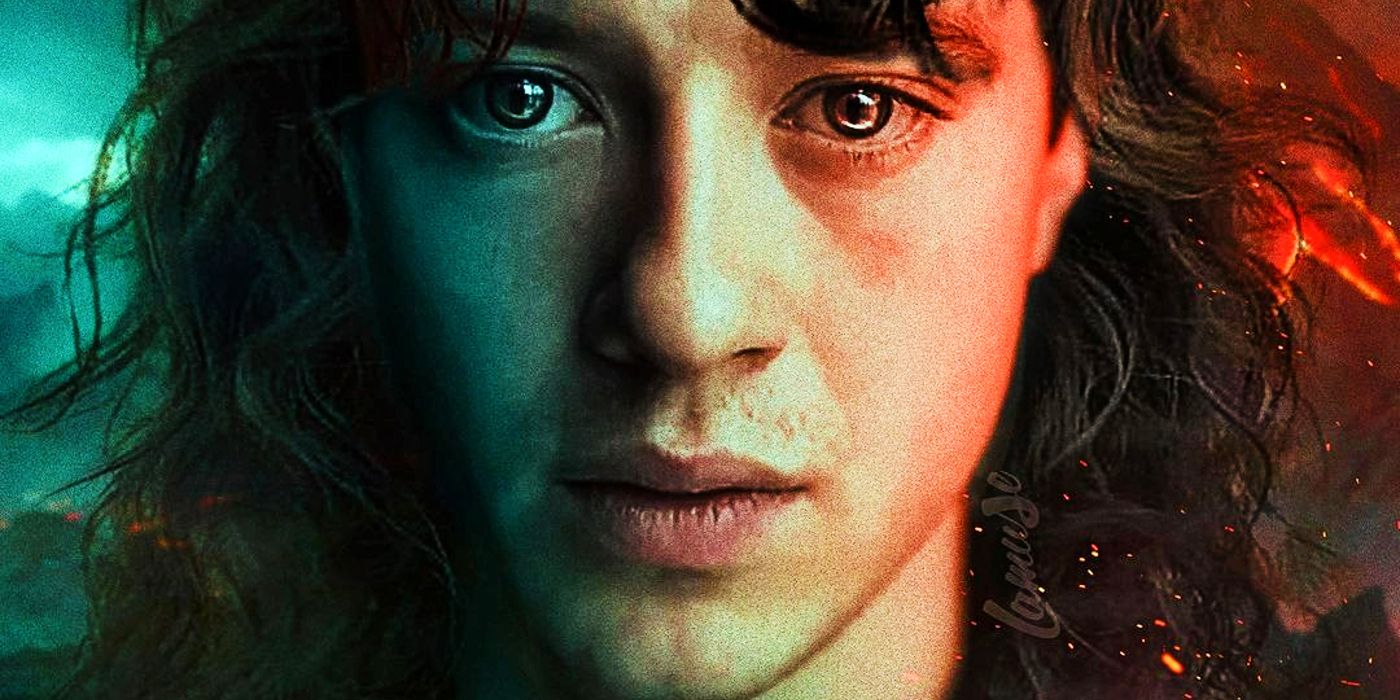 While some hold out hope for his return in season 5, this Stranger Things fan poster imagines a potential spinoff series about Eddie Munson.
A Stranger Things fan poster imagines what an Eddie Munson spinoff series could look like. Stranger Things first premiered on Netflix in July of 2016, and has since grown to become one of Netflix's most popular series of all time. Season 4 debuted to massive viewership earlier this year, with Netflix revealing that, in the first week of season 4 volume 1's release, Stranger Things garnered a record-breaking 7.2 billion minutes viewed. Part 2 came in close behind, with 5.9 billion minutes being viewed.
One of the highlights of season 4 was the introduction of Joseph Quinn's metalhead character, Eddie Munson. Eddie quickly became a fan-favorite for his charisma, his loyalty to his friends, and his love for '80s metal, The Lord of the Rings, and Dungeons & Dragons. Fans were absolutely devastated to see Eddie killed by demobats in season 4's finale episode, with many conspiracy theories immediately springing up about how Eddie could possibly still make a triumphant return in season 5. Stranger Things fans' love for Eddie is unmatched by any other supporting character in the show thus far, and has rocketed Quinn to stardom.
Related: 1 Eddie Scene Teases His Return In Stranger Things 5… As A Villain
In a fan-made poster posted to Instagram, samuel_cheve pitches what an Eddie Munson Stranger Things spinoff series could look like. With Eddie front-and-center in the image, the poster seems to show him in the Upside Down, illuminated by the red lightning that was so distinctive in his Metallica guitar sequence. With Quinn's name adorning the top, the title "Eddie the Banished" is written in Stranger Things' unmistakable font, and the bottom of the poster teases a 2023 release date on Netflix. Check out the poster below:
While Stranger Things is a massive franchise, with tie-in books, video games, board games, and more, there has yet to be a spinoff series. However, the show's creators, the Duffer brothers, are currently in the process of developing a Stranger Things spinoff – sadly, however, it won't be featuring any characters from the original series. The Duffers have said they don't want to spend more time following the Stranger Things characters, and they would want a spinoff to be something completely different to what they've done so far.
However, with Eddie's massive popularity among Stranger Things fans, it isn't entirely out of the question that more spinoffs may eventually be in the works. Shows like The Walking Dead, while coming to an end this year, have chosen to have multiple spinoffs based on fan-favorite characters, because audiences were so adamantly asking for more of their stories. Though there aren't any plans to release an Eddie Munson spinoff anytime soon, perhaps fans still may see their favorite metalhead return in Stranger Things season 5. 
Next: Eddie's Stranger Things Season 5 Return Would Ruin His Ending
Source: samuel_cheve/Instagram
Why Welcome To Plathville's Micah & Moriah Are Tired Of Olivia's Outbursts
About The Author